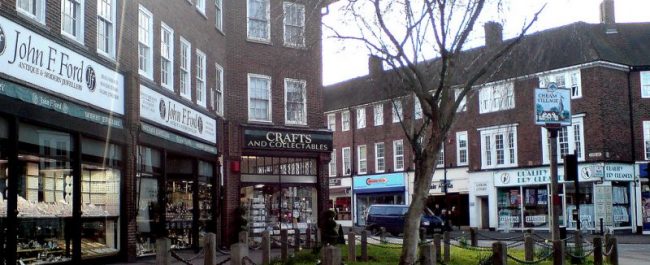 The history of: Cheam Village
As you may now know we are proud to have many Superfish restaurants all over the South East. Each area that our stores are situated in has a unique history and many delightful spots of beauty that we love to explore.
Cheam Village, in the London Borough of Sutton, is one of our longest serving and most popular restaurants. The large village contains many hidden historic features that we thought we'd share with you. After all, who doesn't like fish and chips with a view?
Cheam Village's early background
Cheam Village dates all the way back to 1018 when Chertsey Abbey owned the area and it was also featured in the legendary Doomsday book. In 1538, part of Cheam was handed over to Henry VIII and later in 1801 at the time of the first census, Cheam had a population of 616 'Cheamonians'. In comparison, the 2011 census shows the population to have increased to 10,285.
In 1259 Henry III of England made Cheam a town by charter. Records of Cheam Charter Fair date back to the 1800s when a fairground accompanied the market. It's royal standing continues to this day and was the first home of Cheam School where Prince Philip attended in the years leading up to its move to Berkshire.
Cheam in 2016
You will find Cheam Village centred on the crossroads between Sutton, North Cheam, South Cheam and Ewell. Whether you are looking to shop until you drop, just relax with a cup of coffee or munch on some tasty fish and chips, we are sure you will enjoy your time in Cheam Village.
There are a range of fantastic pubs with a great atmosphere where you can enjoy a tipple or two; Cheam has a long association with beer so it only seems appropriate.
There are a few places of note that you may want to add to your list of things to do if you are visiting Cheam Village:
· Nonsuch Mansion, Nonsuch Park
· Whitehall
· Cheam War Memorial
· Lumley Chapel
· And of course us!
Superfish Cheam Village
The Superfish store in Cheam Village is one of our longest serving restaurants opening in 1973 now able to seat up to 22 people. There are no excuses not to treat yourself as we're located in a super easy place to get to as it is served by Cheam mainline station, just one stop from Sutton.
If you are driving down however, it couldn't be more convenient. There is a carpark directly adjacent the restaurant so no need to worry about your takeaway getting cold.
We have lots of delicious treats on offer at our Superfish restaurant. Take a look at our restaurant menu and our takeaway menu to see what tickles your taste buds.
We look forward to your visit!