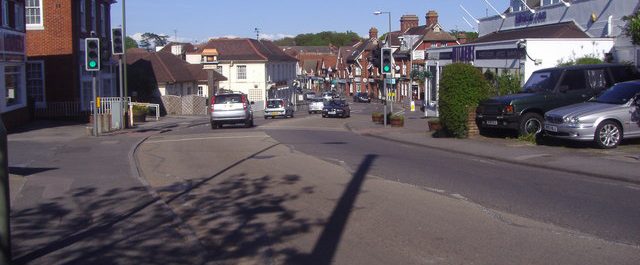 The history of: Ashtead
Our Superfish restaurants are dotted all over the South East in many interesting locations. With different history surrounding each, we thought we'd talk about them in turn, letting you know more about your favourite take-away spots.
Being one of the last eateries we've opened, we thought we'd talk about the vast history Ashtead actually holds. You'd be surprised!
Ashtead's early background
Since the Roman times, there has been settlement in the village of Ashtead. Proof can be found in the excavated Roman villa which is now known as Ashtead common. The village blossomed from the foundations of Anglo-Saxon England, once being within the Copthorne hundred; an area above the level of parishes where the wise, wealthy and powerful met to discuss strategies.
Having appeared in the Domesday Book named by its earliest spelling of 'Stede', Ashtead was held by the Canons and Bishop of Bayeux, Normandy. Its assets were three hides, sixteen ploughs, four acres of meadow and woodland and one virgate (a form of measuring stick).
Ashtead Park held a Manor of Ashtead, which is thought by historians to have been lost to Bayeux in Domesday. It was then found to be part of the honour of Reigate, tracked to the Arundel family after that and onto the Earl of Surrey before being passed to the Crown. Arundel was then restored the property later down the line, tossing the estate back and forth between the Mowbray, Arundel and Norfolk families before again being retained by the crown. You can read more about the Ashtead Manor in detail here.
Superfish laid foundations in Ashtead
Our Superfish Ashtead store opened in 1992, unfolding into a 52-seat restaurant. It became the first Superfish to have a grill and disabled facilities. Manager David Serdet lead our shop to become the busiest branch now under our belt. With a large car park just adjacent to the restaurant and high-chairs available, this is one of our most family friendly spots.
Today, Ashtead boasts a bustling high street, seven schools including the well-known City of London Freemen's School, attended by Andrew Garfield who recently played 'Spider Man', and a large two-part conservation area. At its centre, Ashtead village has many listed buildings among Rectory Lane and The Street. Three out of four of Ashtead's neighbourhoods are also named on the Ordnance Survey maps.
See more about our Ashtead restaurant here.