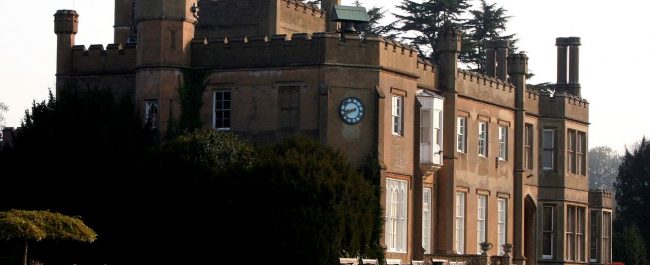 The History of Ewell
Superfish have grown in popularity and now have locations all over the South East, providing quality fish and chips to thousands of customers in seven different towns throughout Surrey.
Every eatery and it's surrounding area has an interesting history that many may be unaware of. We have explored Ashtead and Cheam Village in previous blogs and this time the spotlight has fallen on our busy restaurant in Ewell.
A bit of history
Ewell, now part of the Borough of Epsom and Ewell, is in the north east quarter of Surrey, not far from Greater London.
Throughout history in Ewell there have been finds from the Stone Age, the Bronze age and the Iron Age. There were Saxons in Ewell and in the 1086 Domesday Book, it was recorded as a royal manor valued at 16. It remained in the hands of the King until granted to Merton Priory in 1158.
Ewell also has a strong association with the infamous Henry VIII who built one of his palaces in Nonsuch Park, coincidently named Nonsuch Palace. The palace had a state of the art design for its time but as it was made of wood, unfortunately burnt down.
As a result, the park is the last surviving part of the Little Park of Nonsuch, a deer hunting park established by Henry VIII surrounding the former Nonsuch Palace. It's still a beautiful location for a weekend stroll and is open to the public.
Today in Ewell
Today, Ewell is a suburban area with a largely commercial village centre. Ewell has the main spring, with an adjoining pond, at the head of the Hogsmill river, a small tributary of the River Thames. It is well within the capital's commuter belt with Greater London just 12 miles from it's centre.
The most impressive landmark in the area is the architecturally majestic Bourne Hall in the centre of the town. Many residents and visitors of Ewell have described the building as resembling an immense flying saucer. It boasts a public library, theatre, gymnasium, local museum and cafe, plus a public park.
Superfish Ewell
Ewell is now proudly home to one of our Superfish restaurants. If you are in or around the area, don't hesitate to pop down to our licensed restaurant for some quality food served with a smile.
Opened in 1981, the Superfish in Ewell is run by manager Richard Burgess. It can seat up to 36 people and is fully air conditioned and child friendly. Whether you want to take away or stay, Superfish in Ewell caters for both. Only the best for our customers, Ewell also has a 5 star hygiene rating and has won a quality award. 
Come in, make yourself comfortable and have a browse of our menu. For those of you with a sweet tooth we even have dessert. We look forward to welcoming you in the near future.