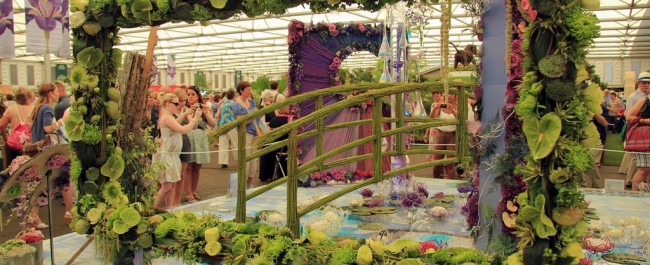 Things to do near you this Summer
There are many great events going on around some of our Superfish restaurants this Summer. From flower festivals to sporting activities, you'll find plenty to do around Surrey. Here are just a few:
Ashtead
Taking place on June 11th, the Rotary Village Day aims to raise funds for Ashtead village and international charities such as RUSH UK and CHANCE for Nepal. Providing a day full of entertainment from headline acts to local stalls, it's a fun trip out for all the family!
Enter exciting prize draw competitions and pick up locally made gifts as you browse your way through Queen Elizabeth II's field. You might even pick up a new hobby on your way round; many local shops and crafts clubs will be there to showcase their trades.
The nearest Superfish is just 12 minutes down the road – perfect for popping in for a family dinner in the restaurant.
East Molesey
The world's largest flower show will be taking place from 5th-10th July this year. First held in 1990, Hampton Court Palace Flower Show brings in over 130,000 people every year who are keen to get an early glimpse of this seasons trends.
With two new original categories being judged this year, there are lots of opportunities to get inspired for your own garden designs. Entertain the kids on 'Family Saturday' with lots of activities on offer that are fun for everyone! Let your kids get stuck in with the cookery classes taking place throughout the week, or join in the adventure on the family trail.
Just six minutes away from our East Molesey Superfish branch, why not stop by afterwards to fuel up after a long day with a tasty takeaway?
West Byfleet
Looking for something to do this Father's Day? Surprise your old man with a trip to Topgolf Surrey on Father's Day Weekend. It's the latest trend in golf experiences that will challenge all the family. No matter your skills, you're sure to have a fab time.
The 240-yard outfield looks even better illuminated at night! Catch an early dinner at Superfish's West Byfleet restaurant on Saturday before heading eight minutes down the road to tee-off. It'll be less busy and you can get a hearty family meal in!