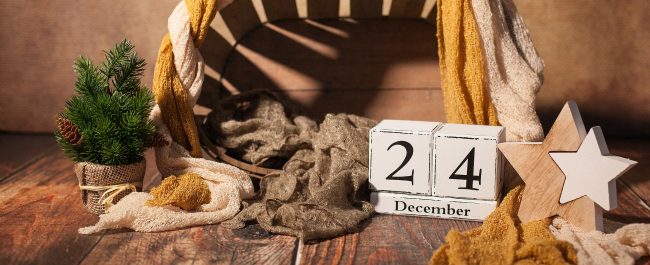 What to eat on Christmas Eve?
'Twas the night before Christmas and all through the house people were eating – what exactly? We all know what to eat on Christmas Day as tradition dictates turkey but we don't seem to have a traditional meal for Christmas Eve.
Our European neighbours do have a tradition of a big feast the day before Christmas, with people in Poland starting their meal as soon as the first star appears in the sky and enjoying a main course of fried carp as part of this. Italy tend to opt for a meat free Christmas Eve and choose a fish dish as do those dining in Sweden.
But what of the UK? In the past, our festive eating habits have been lead by religion which could explain why fish is a popular choice for Christmas Eve. A fish supper was a Catholic tradition related to the 'Feast of the Seven Fishes' and some Catholics will today make a seven fish pie for this meal.
Fish has traditionally been eaten during advent as well although this could be attributed to the British Monarchs in the past championing fish as a meal to help the British fish trade! This could also explain why fish and chips is seen as a 'British Institution' as the monarchs would promote this meal to stimulate the fish industry across the country.
Of course you could start having fish and chips as the traditional Christmas Eve meal for your family just because it's tasty and you don't have to cook it – you'll be doing enough of that come Christmas Day!
Here at Superfish we are open until 9pm on Christmas Eve so take a look at our menu and pick your perfect traditional Christmas Eve meal.