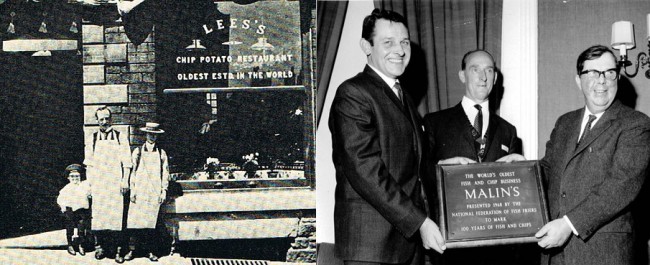 The history of fish and chips
You can't deny that there is nothing more British than a fish and chip meal. They helped to fuel our soldiers throughout the two world wars and are still demanding our high streets and seasides. But where did it all start?
We know that fish and chips go back as far as the early 1860's, but it is still debated as to who they were first sold by. A northern entrepreneur called John Lees is rumoured to have been the first, selling fish and chips out of a wooden hut in Lancashire as early as 1863. However, others say that Joseph Malin opened a fish and chip shop in 1860 on Cleveland Street in London.
Regardless, fried fish itself was first introduced to London by Jewish immigrants from Portugal and Spain in the 17th Century. Fried potatoes are also most likely to come from Belgium. Charles Dickens actually referred to a fried fish warehouse in Oliver Twist, and recounted the trade in 1859 in 'A Tale of two Cities' saying: "Husky chips of potatoes, fried with some reluctant drops of oil."
Then something miraculous happened: fish and chips became industrialised. The hot meal spread rapidly and became readily accessible as a nutritional meal for factory and mill workers. It became a well known household meal, which led to its protection in the two world wars when fish and chips was one of the only food type not rationed as 'Good Companions' to keep morale high. It became such a British sign that our soldiers identified each other in the 'D' Day landings by calling our 'fish' to which the safety response was 'chips'.
In the present day, fish and chips is battling against other fast food chains that sell pizza and chinese food, although the independently owned chains like Superfish are booming. The industry turns over about £1.2 billion every year, and sells about 6 servings to every man, child and woman in the country. Now that's a lot of fish and chips!