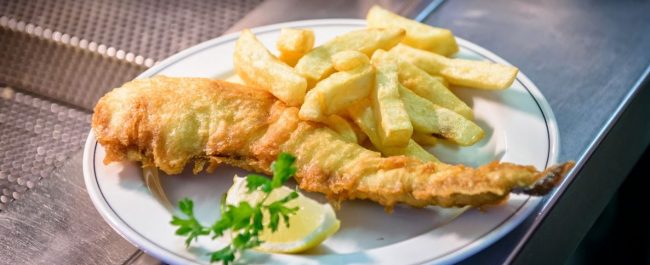 Eating out with a food allergy
If you're the one in five people who have a level of food sensitivity then you know that eating out or having a takeaway can be a tricky business. If you're one of the 2% of adults with a life threatening food allergy then you know it's vital to be very careful with what you eat.
Experts believe that food allergies have doubled over the last 10 years and here at Superfish we're here to help. We carefully source all our ingredients so we know where they have come from and how they've been produced. This means we can pass this information on to you so you are safe in the knowledge that what you are eating is safe for your particular allergy.
Our website provides comprehensive information for each item on our menu from the fish right down to the drinks, so you can see exactly which ones contain certain allergens or if there has been a particular allergen present in the same factory production line.
If you have a peanut or treenut allergy then you have a wide range of choices on our eat in and takeaway menus, you can even have a dessert but do stick to the ice cream!
For those people allergic to fish or crustacea, don't cross Superfish off your restaurant list thinking we just do fish and chips. You can enjoy sausage, pies or chicken nuggets and chips, whilst our mushy peas are suitable for everyone unless you have a milk allergy.
Chips are a mainstay (and delicious!) so almost everyone can enjoy our chipped potatoes but not if you have a sulphites allergy. If you want something to go with your chips but need to be really careful, our chicken nuggets are a good option for most people with allergies unless you need to avoid wheat. If you are allergic to wheat and barley then we'd suggest a portion of chips and mushy peas.
So even if you do have food sensitivities or allergies, eating at Superfish need not be a worry, you can use our detailed allergy information to help you make an informed decision as to what will be suitable for you and enjoy your meal to the full. If you do have any questions on our ingredients, our team will be happy to help and advise you.